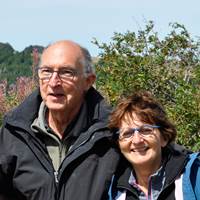 Brigitte et Christian GRÉGOIR
La Roussière

A CHARMING RESIDENCE IN THE HEART OF AUVERGNE
Our planning for 2021 is not activated. Please contact us by email for your reservation requests. Thank you !

***
Between summer pastures, green forests and snowy hillsides, La Roussière is a unique guest house: a charming cocoon in the heart of an old mountain farm, nestled at 1019 m above sea level, in the heart of nature and away from any crossing lane. At the foot of the Plomb du Cantal, this is the ideal place to blend in with nature.
This old farm from 1834 had been abandoned for forty years when it was chosen for the filming of the film "With a friend like Harry" .
It is a house with character, sometimes very contemporary in layout, which has been restored with respect for the traditional Carladès architecture: local stones, whitewashed walls, slate roofs, wood-clad partitions (but carefully insulated), stone floors, solid oak floors ...
We will welcome you there as friends. You can sit comfortably in front of the large Auvergne fireplace in the lounge or in the small vaulted lounge, an old chapel where the television is located.At mealtime, we will meet as in the past around the large table in the kitchen-dining room. And, when you return from your walks, we will be happy to offer you a hot or cold drink to perk up.
Welcome to our house!
Brigitte and Christian
La Roussière is supplied by Enercoop , with 100% renewable electricity.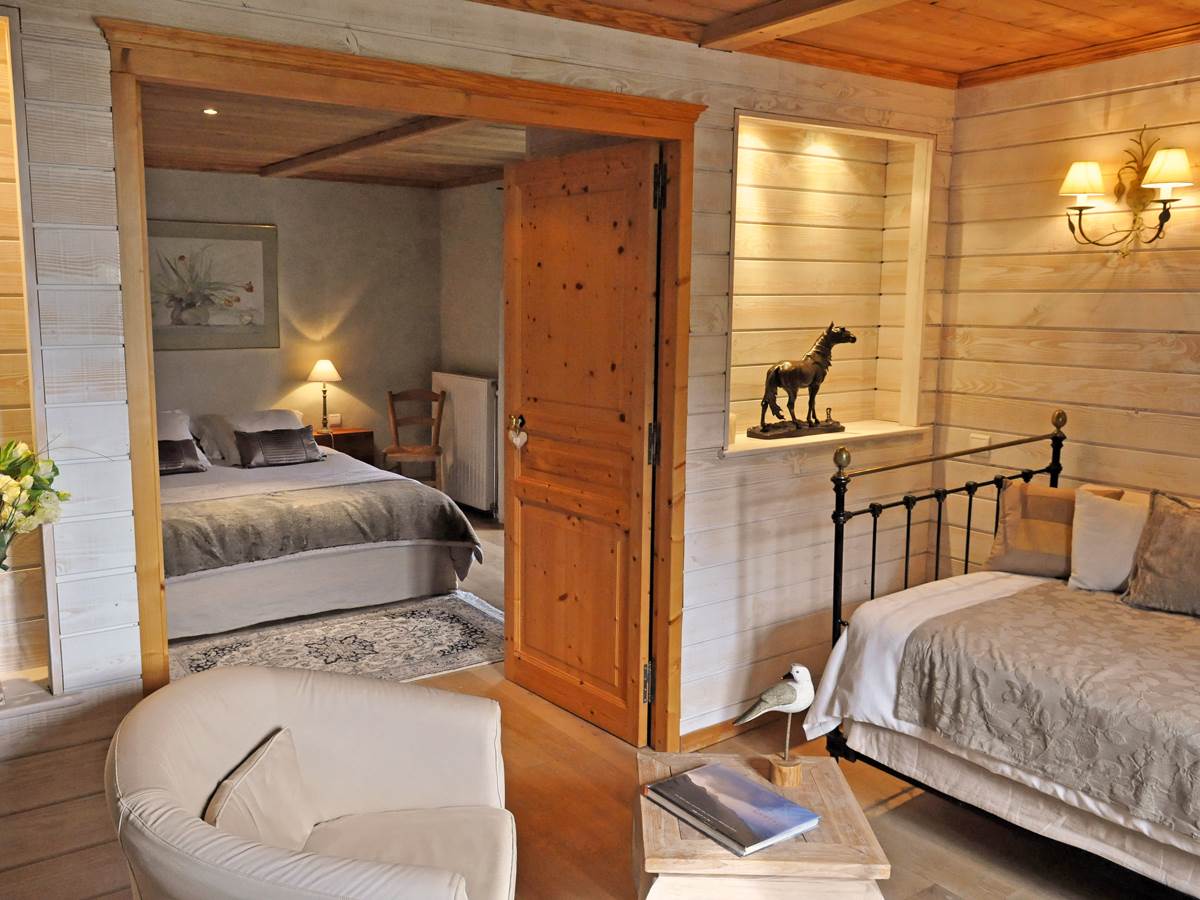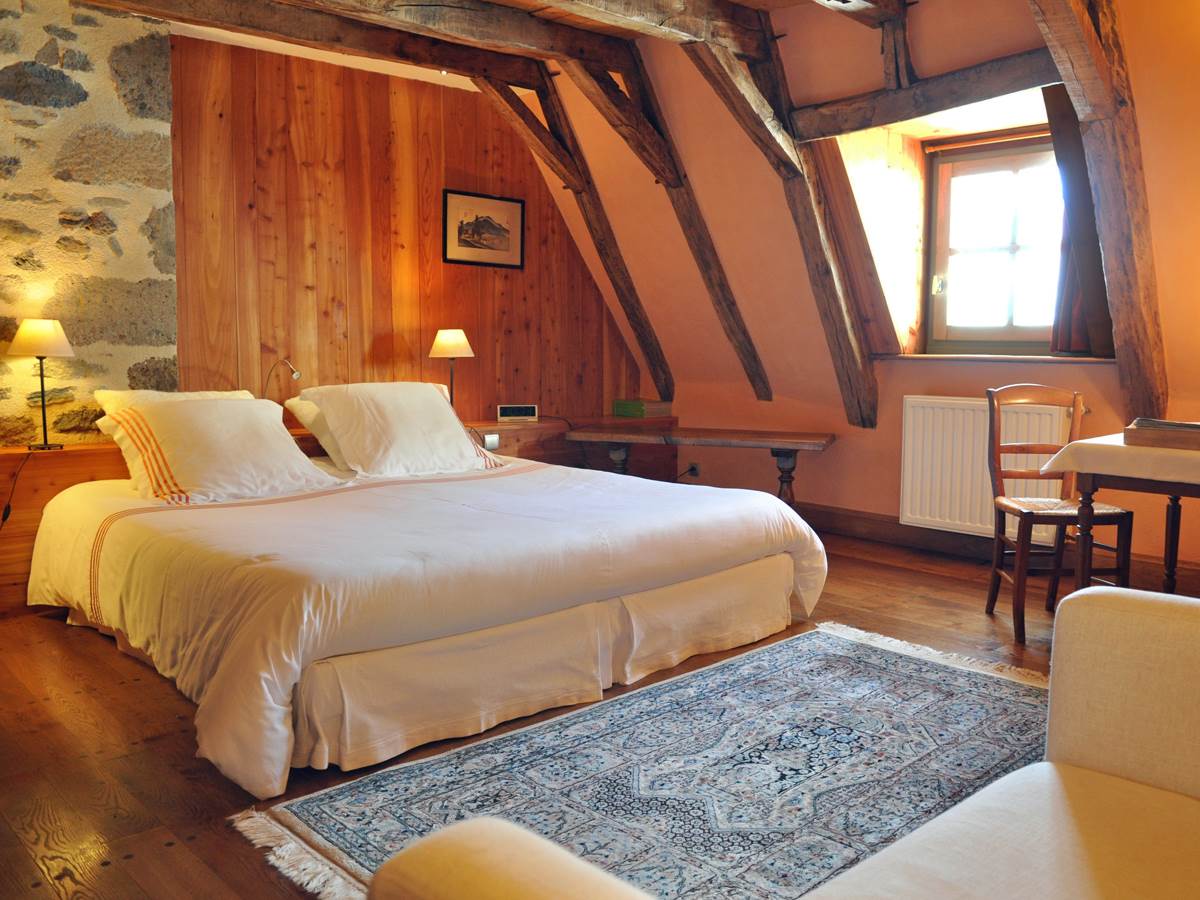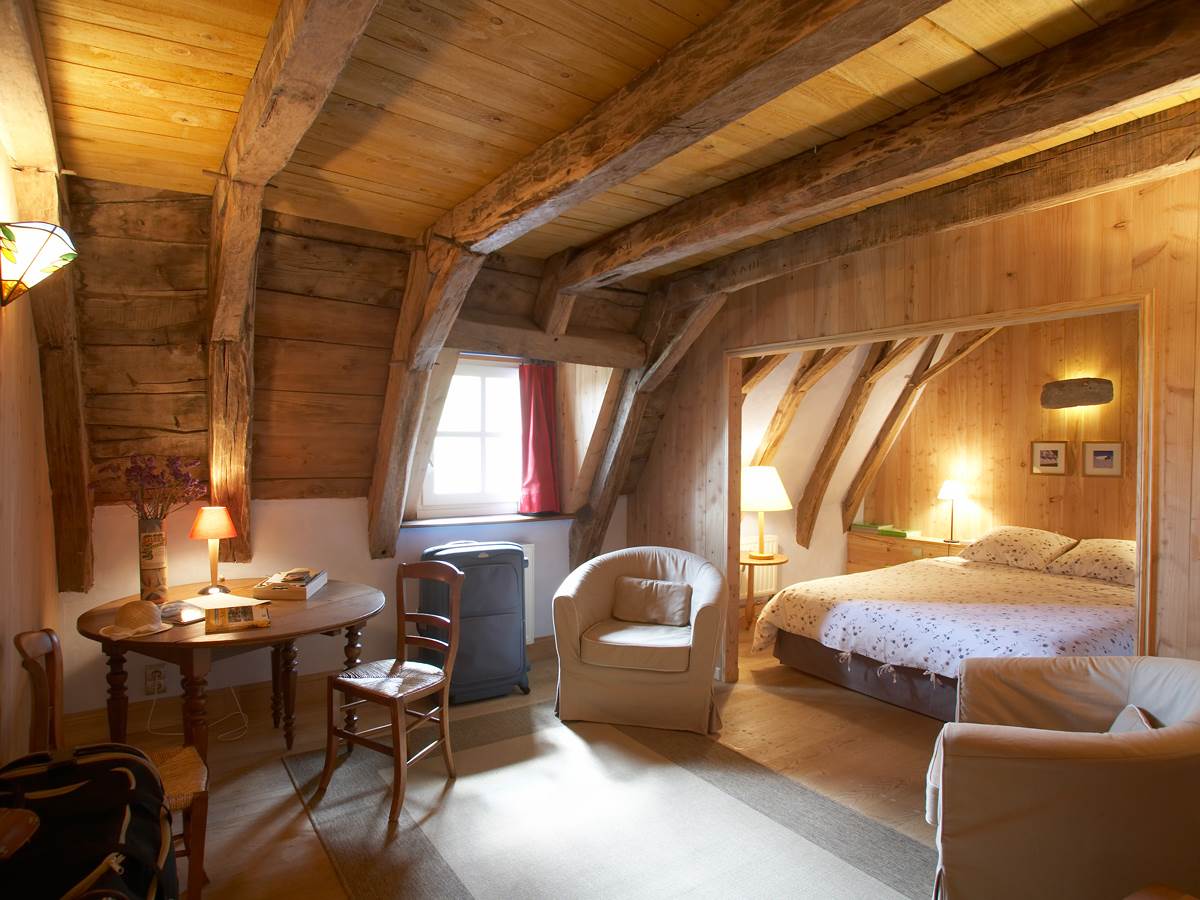 Suite de Marguerite et Etienne
from 110€/night
See Details
Your Comfort, Our Services
Cross-country skiing
Fireplace
Hi-fi system
Hiking
Hiking trail
Lounge
Non-smoking rooms
Pets not allowed
Playground
Private bathroom
Private car park
Table d'hôtes
Wifi